Soutenez l'enquête avec le T-Shirt the State of CSS
Entre la mauvaise qualité vidéo, les cassettes encombrantes et devoir les rembobiner à la fin de chaque film, il n'y a pas grand-chose à manquer à l'ère de la VHS. Mais une chose qui nous manque, ce sont les incroyables visuels des années 90 qui ornaient les cassettes VHS vierges.
Mais maintenant, grâce au talentueux Christopher Kirk-Nielsen, vous pouvez profiter de toute cette folie rétro tout en célébrant votre amour pour le CSS en même temps !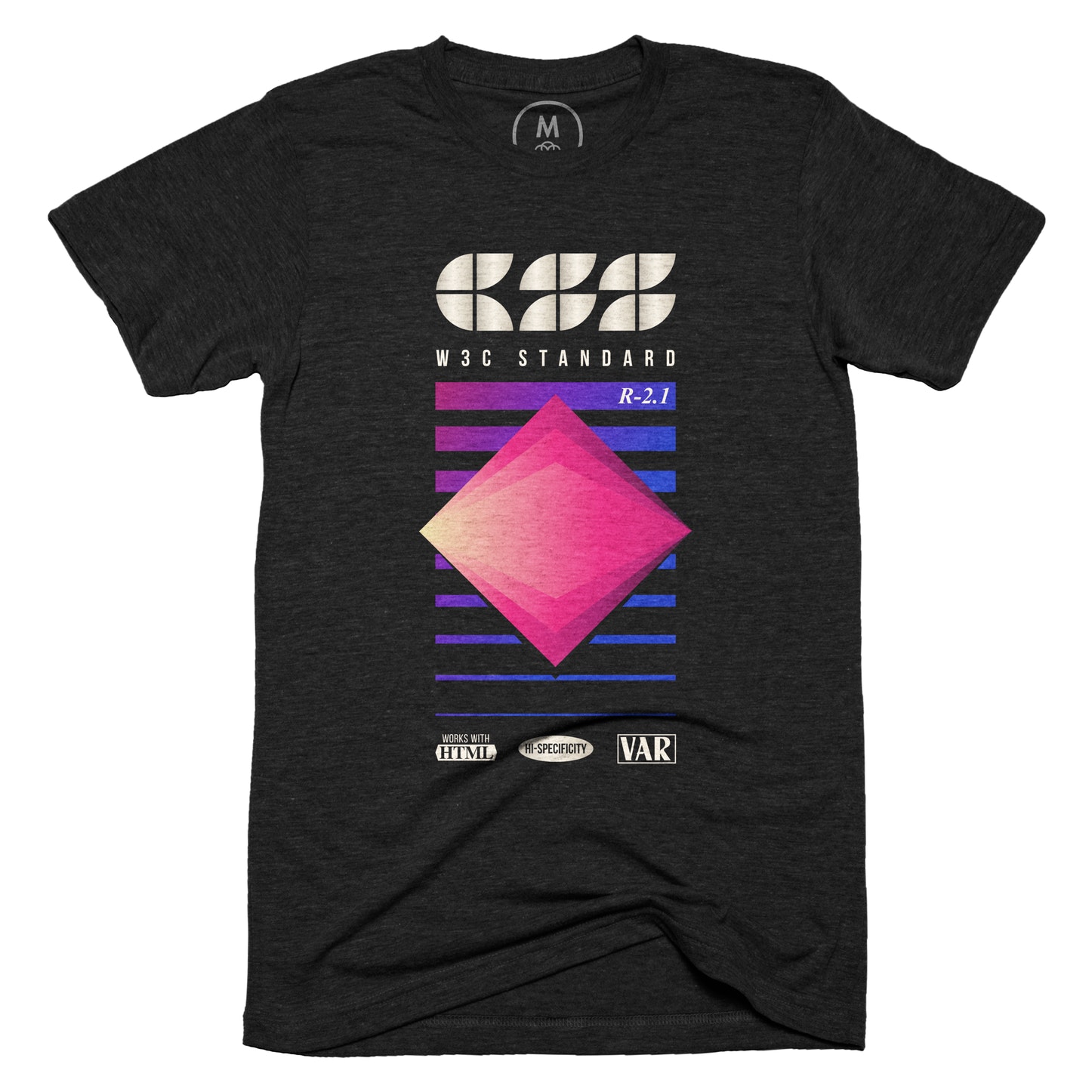 Nous utilisons une chemise tri-blend super douce, de haute qualité et avec une coupe ajustée imprimée par nos partenaires à Cotton Bureau.
Obtenez le

–

USD $29 + livraison
À propos du designer
Originaire de France mais maintenant basé aux États-Unis, Chris n'est pas seulement un incroyable développeur front-end, il est aussi un illustrateur talentueux spécialisé dans les visuels rétro. Nous vous encourageons à consulter ses autres designs de t-shirt !